Mindstec, an audiovisual equipment distributor and reseller with offices on four continents, and RTI, a leading control and automation manufacturer for residential and commercial settings, announced a global strategic partnership in recent signing ceremonies in Hong Kong and Beijing. The event in Hong Kong on September 4 was followed by another one on October 27 in Beijing, with presence of the management teams of Mindstec and RTI, as well as over 40 guests and representatives of the local press. The events were held in Hong Kong and Beijing to underscore the companies' commitment to China, which is one of the core markets being proactively developing.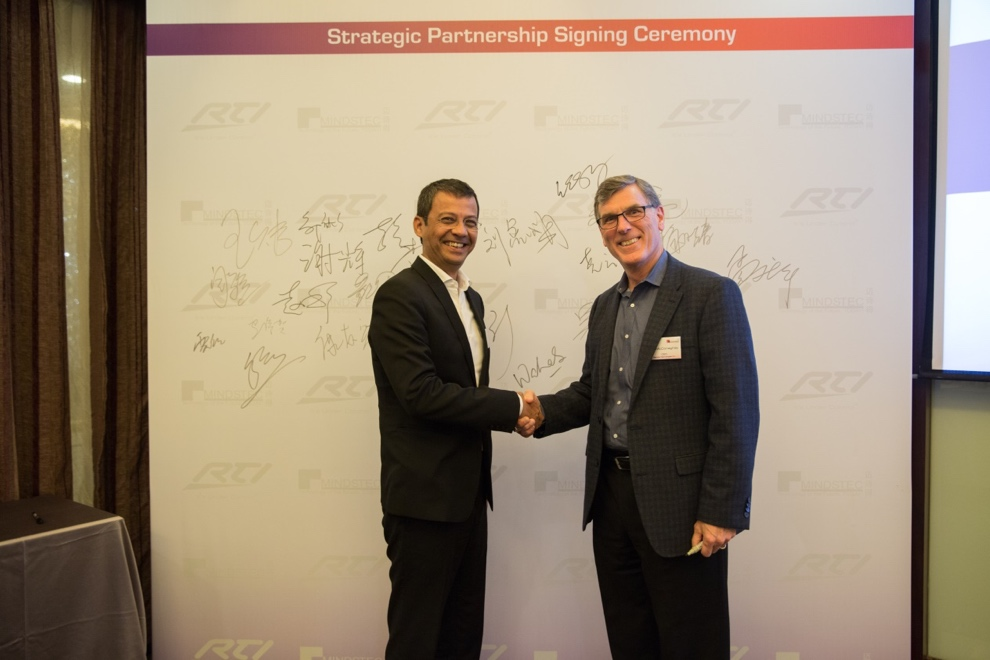 RTI is an industry-leading manufacturer specializing in the development of central control and automation systems for both the residential and commercial markets, with a strong APAC focus on the hospitality and corporate verticals. RTI strives to provide end users with a superior control experience with its wide range of products from basic remote controls to sophisticated control systems with full voice activation that can control anything that is connected to RTI's processors. RTI's fully customizable control systems are designed to satisfy the demands of any user. RTI's award-winning Integration Designer APEX software, APIs, SDKs and development tools, as well as powerful processors, enable the professional integrator to elevate the capabilities and user experience of RTI's systems to the highest level.
(Left) Syed Abdul Wahab and (right) Ed McConaghay signing a partnership agreement in Beijing
Mindstec CEO Syed Abdul Wahab signed a partnership agreement with RTI CEO Ed McConaghay to announce the close cooperation between RTI and Mindstec in diverse regions including China. Mindstec's strong network of worldwide partners and dealers will help bring RTI products into more markets around the world. Mindstec will support RTI in all aspects of the sales process, including setting up RTI training centers in all regional offices, enabling customers to experience the power of RTI control systems in person.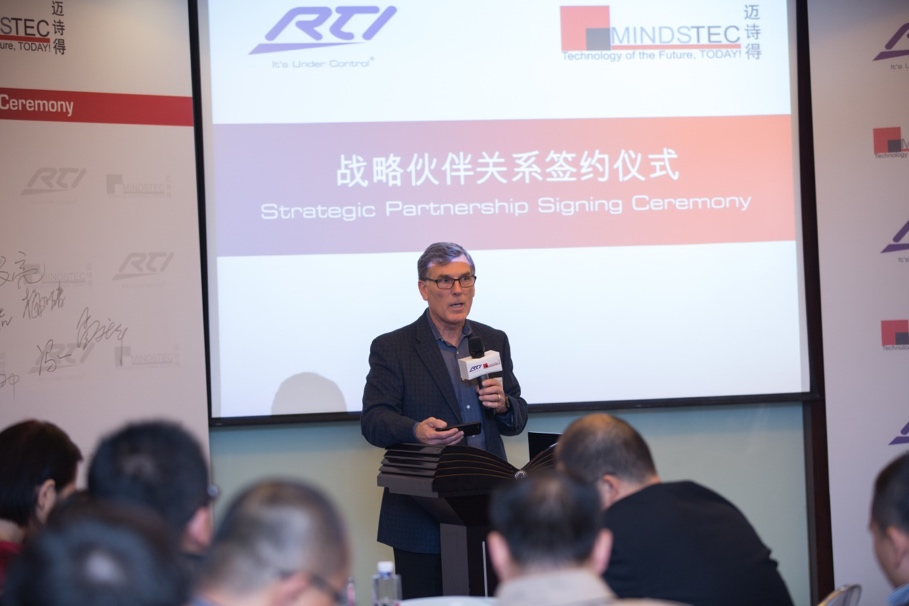 "RTI and Mindstec are working closely with each other to adapt our products and solutions to the unique needs of users in many different regions of the world," said RTI's Ed McConaghay. "In the past 25 years, we have seen significant growth in the automation industry. And our products are evolving into a variety of personalized central control systems to meet the expanding needs of offices, hotels and homes. Today, we can deliver a great and increasingly sophisticated customer experience on a full range of phones, tablets, and computers; in-wall, tabletop and under-counter touch and video devices; and the world's leading handheld remotes."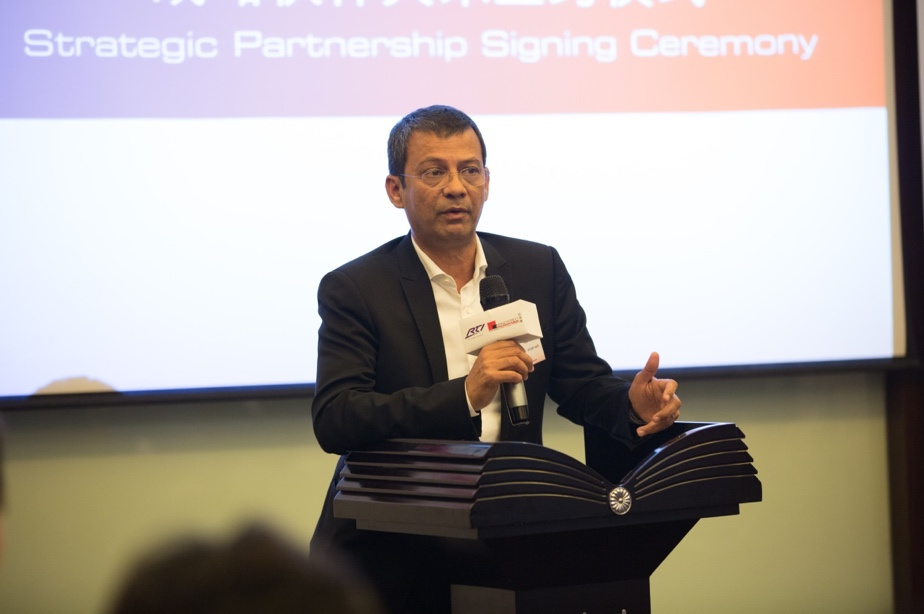 "The smart home and office are the leading trends and buzzwords across the world today, making RTI automation systems full of business potential. Mindstec looks forward to working closely with RTI to promote its solutions to our worldwide customers. With 25 years of technology experience, RTI has made technology very easy to use. Mindstec is proactively managing and facilitating the distribution of RTI systems with local sales, support and trainings. With this close partnership, we aim to bring state-of-the-art technology to the China market," said Syed Abdul Wahab, CEO of Mindstec.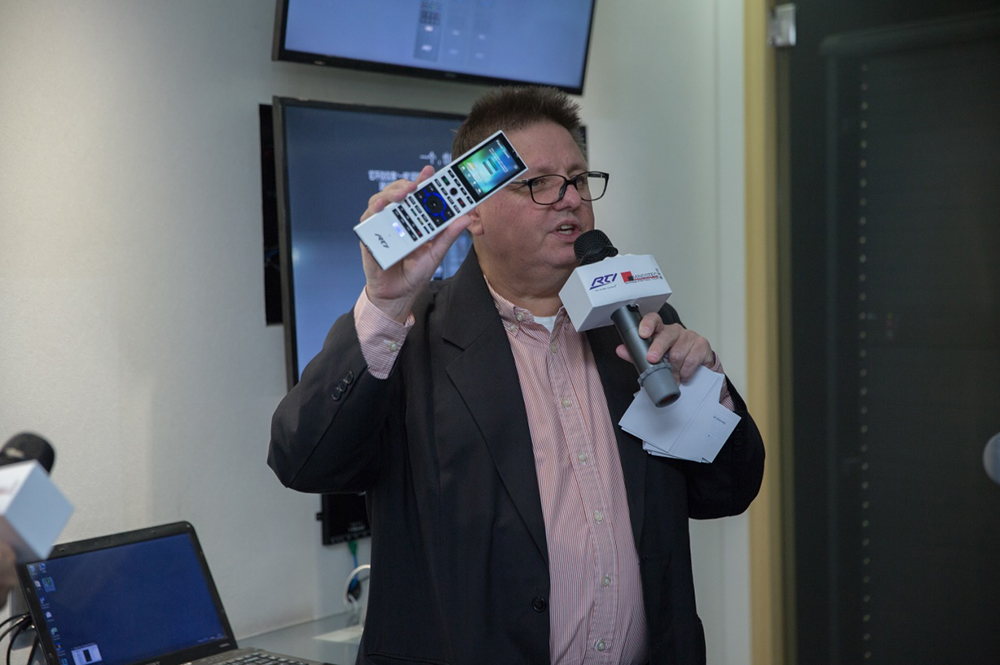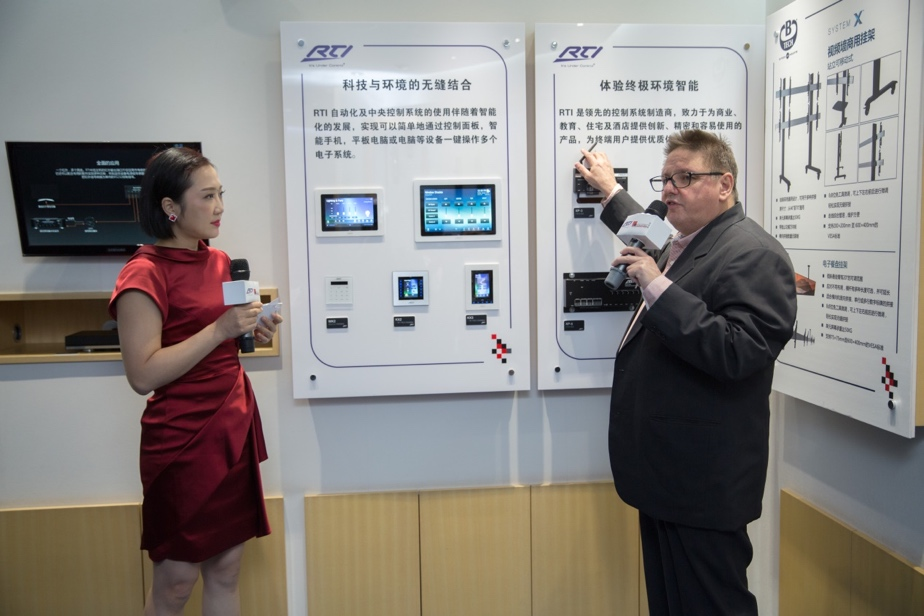 Gregory Revell demonstrating the RTI Control systems & T3x Remote Control  (25th anniversary edition)
In addition to the partnership signing ceremony, the Beijing event included demonstrations for the invited guests of RTI products in Mindstec's showroom, hosted by Winnie Cheng, and presented by Gregory Revell, RTI's Director of International Business.
With the partnership agreement in place, Mindstec will continue to utilize its global business network to penetrate RTI's products into more potential markets, while RTI will keep developing more forward-looking and advanced systems to meet different market needs.