Mindstec Distribution specializes in the procurement and distribution of high-end audio-visual system-solutions in the Middle East & Africa. Part of a group of companies, strategically straddling Asia, MENA and South African regions, Mindstec is a leader in AV distribution and has been responsible for bringing the latest cutting-edge technology to these regions at an affordable price.
Mindstec Distribution has been at the forefront of establishing and managing distribution networks for suppliers of audio-visual technology from the USA, Europe and Asia. Mindstec suppliers are pioneering, internationally acclaimed, industry leading manufacturing brands synonymous with excellence in research and development, technological innovation, convergence, new product development and application diversification.
The company caters for a vast network of dealers and resellers and is fully capable of delivering on diverse requirements, from generalized to highly-specific client needs. Being the procurement specialist, Mindstec Distribution bridges the gap between the manufacturer and the dealer, thereby increasing the efficacies of overall operations while substantially lowering supply chain costs for dealers. Mindstec further helps its dealers minimize inventory loss through effective stock management strategies.
Over the last decade, the company has evolved into a structured professional organization focusing on streamlining operations, employee responsibilities and recognition, and envisaging following best practices in human resource development.
As a principal, Mindstec Distribution does not compete with its dealers. Customized support-solutions are deployed to help dealers maximize end-user outreach and potential. This includes sales, marketing and promotional support.
Highly trained techno-specialists ensure that customers are always at the forefront of today's cutting-edge AV technology.
Mission
Being the industry leader in cutting-edge audio-visual system solution distribution, focused on creating immense value for its supplier dealer networks while envisaging to be the first and fastest in bringing the latest technology to the region.
Vision
To be the distribution leader in futuristic convergent technology driven system solutions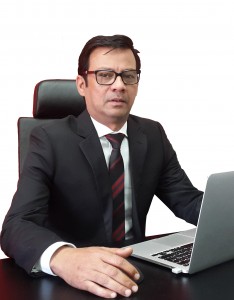 Managing Director
Syed Abdul Wahab heads the position of Managing Director in Mindstec Distribution. He completed his Bachelors in Electronics and Communications Engineering from India, and has more than 25 years of experience in the AV industry prior to those 5 years in IT field. A high-energy, detail-oriented person, Wahab started Mindstec Distribution FZCO in 2006 with staff of two. Perseverance and hard work exerted through the struggling years resulted into an astounding success. Now with equally energetic staff of 80+ people, he is creatively leading the company to be the fastest and first to deliver future technology, an integration of audiovisual & IT technology to the market.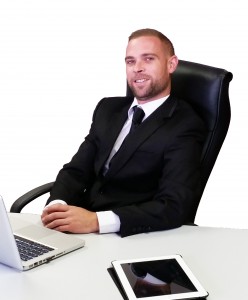 Channel Manager, Southern Africa
Having a passion for Technology, Nathan studied IT A+ & N+ which assisted him in building a foundation which paved the way for his career in the coming years.
Nathan's prime positions have been in both Sales and Consultation roles within the Technology sector. Starting off in Office Automation and Telecoms in 2003, he opened an Office Automation Franchise which he ran for 3 years. Through that experience, he found his passion for Interactive Communication Technologies and associated Digital Signage Solutions when he took the position at Vastratech (African Distributor for SMART Technologies). This role allowed him to create strategic partnerships within the industry.
Moving to a company called SORTIT he gained experience as a consultant on enterprise software applications. Although proving to be successful, the sales cycles involved were too lengthy and he missed the fast paced sales that he had left behind so he decided to return to the fast moving pace of AV solutions and moving into channel roles allowed him to work closer with partners, together with their end users, in putting solutions together.
He was offered the opportunity to join Mindstec Distribution as Channel Manager, with key roles – to introduce Mindstec Distribution and its product portfolio to new potential partner networks.
He is excited to be part of a new South African venture with the Mindstec Distribution SA team, who all have a rivalling passion for taking Mindstec Africa to the top.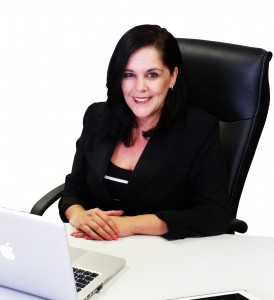 Sales Manager, Southern Africa
Chantal started her career in the ICT sector and covered a long way working for 20 years in the Telecommunications industry. Starting at 19, Chantal had various positions which allowed her to grow and develop on both personal and business levels. During these 20 years, her passion for achieving all possible goals and understanding the value of delivering outstanding service in all areas would help any company achieve this. In 2010, she moved on to a different sector in the communications industry and joined the world of Video & Audio conferencing/ collaboration.
Although she is engaged in both the direct and indirect market, her passion has been dealing and managing the channel partners, working for leading distributors in country such as Panasonic & Polycom!
Currently heading the Sales Team in South Africa , she has raised her hand in ensuring that Mindstec Distribution becomes one of the leaders in the distribution of new age technology in Southern Africa. Together with an eager team, she looks forward to make Mindstec Distribution a globally recognized name.