Network Operation / Command Centre

Datapath
Datapath Limited is a world leading innovator in the field of computer graphics and video wall display technology. The company has operated exclusively in these areas since it was founded in 1982. Well over 200 man-years experience has been built up in product design, consultancy and project development, covering all areas of this industry. The available expertise covers both hardware and software (driver) design and development. Datapath is large enough to undertake substantial projects, but small enough to offer an unrivalled level of service and support, which is achieved by an accessible, customer-focused staff. Datapath has an international outlook, with offices in the United Kingdom, France and USA.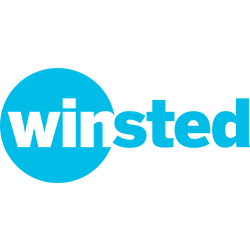 Winsted
Winsted is the worldwide leader in command and control room consoles, desks, and furniture for 24/7 mission-critical applications. Since 1963, we have been engineering product designs that consider both the application and the user. We offer the industry's most flexible range of ergonomic sit/stand continuous use technical desks and furniture to reduce fatigue and promote productivity, while meeting ISO and OSHA ergonomic guidelines.

Delta Displays
Delta, founded in 1971, is a global leader in power and thermal management solutions. Its mission statement, "To provide innovative, clean and energy-efficient solutions for a better tomorrow," focuses on addressing key environmental issues such as global climate change. As an energy-saving solutions provider with core competencies in power electronics and automation, Delta's business categories include Power Electronics, Automation, and Infrastructure.
Delta offers some of the most energy efficient power products in the industry, including switching power supplies with efficiency over 90%, telecom power with up to 98%, and PV inverters with up to 98.8% efficiency. We have also developed the world's first server power supply certified as 80 Plus Titanium with over 96% efficiency. We regularly invest 6% to 7% of our annual sales revenues in R&D and have worldwide R&D facilities in Taiwan, China, Europe, India, Japan, Singapore, Thailand, and the U.S.