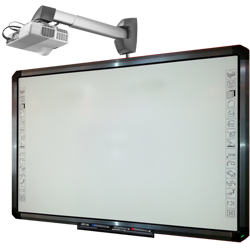 MTC Interactive Whiteboard
MTC Interactive White Board is a combination of easy to use white board formats integrated with the computer, and are key to new training experiences and practices cutting across businesses, government sectors and other learning environments.
The great advantage of this product is that it allows direct digital annotation in the normal duration of a learning session or presentation; these are automatically saved for future reference or sharing with others in pdf, jpg and other popular formats. Apart from convenience, the product is so easy to operate that it requires no extra training effort.