Mindstec Distribution specializes in procurement and distribution of high-end audio-visual system-solutions in Middle East & Africa. Part of a group of companies, strategically straddling Asia, MENA and South Africa regions, Mindstec is a leader in AV distribution and has been responsible for bringing the latest cutting-edge technology to these regions at an affordable price.
Mindstec Distribution has been at the forefront of establishing and managing distribution networks for suppliers of audio-visual technology from USA, Europe and Asia. Mindstec suppliers are pioneering, internationally acclaimed, industry leading manufacturing brands synonymous with excellence in research and development, technological innovation, convergence, new product development and application diversification.
In-depth market knowledge, progressive and technological savvy team, aggressive marketing along with an establish network of regional partners makes Mindstec Distribution an ideal business partner for global manufacturers to tap the immense business potential of the MENA, Asia and South Africa regions. From new market entry to product portfolio diversification to market expansion, partnership with Mindstec Distribution spells unparalleled strategic advantage for global suppliers.
The company caters to a vast network of dealers, and resellers and is fully capable of delivering on diverse requirements, right from generalized to highly-specific client needs. Being the procurement specialist, Mindstec Distribution bridges the gap between the manufacturer and the dealer, thereby increasing the efficacies of overall operations while substantially lowering supply chain costs for dealers. Mindstec further helps its dealers minimize inventory loss through effective stock management strategies.
Mindstec Distribution has been instrumental in bringing the latest audio-visual solutions to the market. With an ever increasing network of AV system integrators and dealers in the Middle East, Indian subcontinent & Africa, Mindstec strives to accelerate product application and acceptance for innovation.
Mindstec Distribution is continuously investing in its technical expertise to match the ever changing technology and support product innovation. The efficient technical back-up has played a major role in hassle-free application and operations of system-solution in various high profile and prestigious projects across the globe. Mindstec is further aiming to create new divisions while strengthening the existing ones to better serve its dealers and the industry itself.
Over the last decade, the company has evolved into a structured professional organization focusing on streamlining operations, employee responsibilities and recognition, and envisaging following best practices in human resource development.
As a principal, Mindstec Distribution does not compete with its dealers. Customized support-solutions are deployed to help dealers maximize end-user outreach and potential. This includes sales, marketing and promotional support.
Highly trained techno-specialists ensure that customers are always at the forefront of today's cutting-edge AV technology.
Mission
A regional leader in cutting-edge audio-visual system solution distribution focused on creating immense value for its supplier-dealer networks while envisaging to be first and the fastest in bringing the latest technology to the region.
Vision
To be a distribution leader in futuristic convergent technology driven system-solutions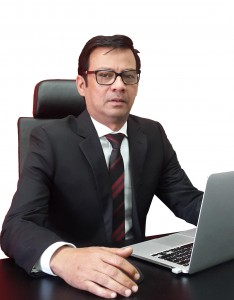 Managing Director
Syed Abdul Wahab heads the position of Managing Director in Mindstec Distribution. He completed his Bachelors in Electronics and Communications Engineering from India, and has more than 25 years of experience in the AV industry prior to those 5 years in IT field. A high-energy, detail-oriented person, Wahab started Mindstec Distribution FZCO in 2006 with staff of two. Perseverance and hard work exerted through the struggling years resulted into an astounding success. Now with equally energetic staff of 80+ people, he is creatively leading the company to be the fastest and first to deliver future technology, an integration of audiovisual & IT technology to the market.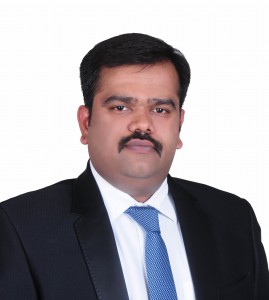 Regional Director, SAARC
Graduated as electrical and electronics engineering and then having 5 years of experience in Audio Visual system integration, Sabarish joined Mindstec Distribution in 2007 as Technical Manager.
With his exceeding dedication towards Business Development he then became the Technical Sales Manager.
And currently with over 13 years of experience in the Audio Visual Industry , Sabarish is now the Sales & Technical Director heading operations of Mindstec Distribution, India.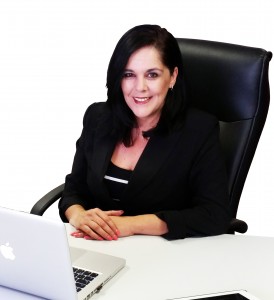 Sales Manager, Southern Africa
Chantal started her career in the ICT sector and covered a long way working for 20 years in the Telecommunications industry. Starting at 19, Chantal had various positions which allowed her to grow and develop on both personal and business levels. During these 20 years, her passion for achieving all possible goals and understanding the value of delivering outstanding service in all areas would help any company achieve this. In 2010, she moved on to a different sector in the communications industry and joined the world of Video & Audio conferencing/ collaboration.
Although she is engaged in both the direct and indirect market, her passion has been dealing and managing the channel partners, working for leading distributors in country such as Panasonic & Polycom!
Currently heading the Sales Team in South Africa , she has raised her hand in ensuring that Mindstec Distribution becomes one of the leaders in the distribution of new age technology in Southern Africa. Together with an eager team, she looks forward to make Mindstec Distribution a globally recognized name.