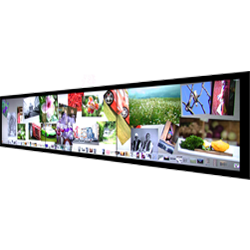 Bespoke Touch Overlays
Are you buying a video wall for a specific requirement and want it to be interactive, talk to us and we will be able to offer you, Bespoke touch interactive solutions from WavexTouch, which are specifically customized for the Video wall.
For rear projection displays, we customize the pedestal, which will support the overlay, so that it can be moved easily for maintenance.
Bespoke touch interactive solutions are offered in different colors and also wood finishes to suit, the spaces for Video walls installation.
Bespoke offering starts from1x2 display wall upto 3X7 display wall for Mitsubishi, Barco, Delta, Planar, Vtron, Christie, Eyevis and other for rear projections and all the brands of LED displays.